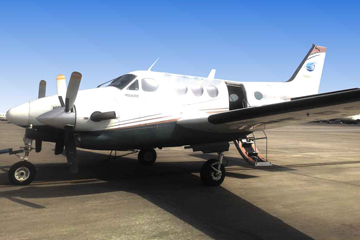 HIFLY ICU is well known Air Ambulance Service Provider. We have excellent life support systems together with specialist Doctors to deliver impeccable patient transfer services from around the globe. In fact, we fly a fully functional intensive care unit. The inside looks of our charter air ambulances resemble like an ICU of a Multi Specialty Hospital. The patient is evacuated with Bed to Bed transfer. This is a unique method that creates the least panic for the relatives of the patient.
HIFLY ICU provides best Air Evacuation Service from Multiple locations with state of the art technology. We at HIFLY ICU have worked constantly to address the issue of noise, vibration, limited physical space and motion of the aircraft. As per DGCA guidelines Infusion devices should be automated and designed not to be dependent upon gravitational flows and we at HIFLY ICU has addressed these technicalities. Cost of Air Ambulance is a prime factor and in order to reduce the cost we have implemented several measures and are hence able to provide Low-cost air ambulance services between major cities.
A wide array of commercial patient transfer services such as commercial stretcher services in civil airlines, air and charter ambulances and international repatriation services are available with HIFLY. We have state of the art ICU setup at our air ambulances to help health professional monitor and control the health of the patient in the due course of transportation. Our large pool of specialist Doctors has several hours of experience in conducting critical patient evacuation missions. HIFLY ICU adapts new technology and introduces the new set of evacuation services with the fusion of art, technology, human resource, and innovation.  We depute a nurse or paramedic as per requirement of the patient in our air ambulances. These are certified staffs and move along with the Doctor to assist him in caring patient.
Key Features of HIFLY ICU Air Ambulance Services Includes:-
*State of the Art ICU Setup
*Bed to Bed Patient Transfer
*Comprehensive Air Ambulance Service
*Comfortable
*Cost-Effective
*On-Call Assistance and Booking
*Transparent Services